IT is like the Medical Industry. A surgeon is not performing any gynaecology treatment. Same here. We cover a clear range of services and stick to them. We do what we know best. No compromise on quality and tech overwhelm.
That is why, once we commit, we will deliver what is expected and beyond. Without stressing out because of overestimations and excessive promises to the client. We are good at something it stick to that.
Your institution or business can stand out on the web together with Mobiteam, as we are a Top Web Design Agency from London that comes up with a proven track record.
A website is your business's online representation, doing it right can take your activity to the next level. We create eye-candy and user-friendly websites. Modern & responsive for mobile devices.
Mobiteam creates a custom-made design for every client. There is no predefined universal design that fits all the requirements and websites. This is why before starting any project we will learn as much as possible about your user persona, the project's philosophy, and your goal.
---
The experience my team and I have is something that
not many agencies can be proud of. To explain:
our agency has two divisions.
One division is creating custom web projects (i.e. corporate websites, e-commerce platforms, web design, visual identity, etc).
The second division is creating startups. We do that since 2012. Until today, we launched five startups and made three exits to US and UK companies.
One of the biggest advantages for our clients in working with us is the fact that based on our own experiences with the startups, we are able to implement the best experience, ideas, and trends both in design, user experience and technology.
And all of this, by saving your time and budgets, as we already "been there done that".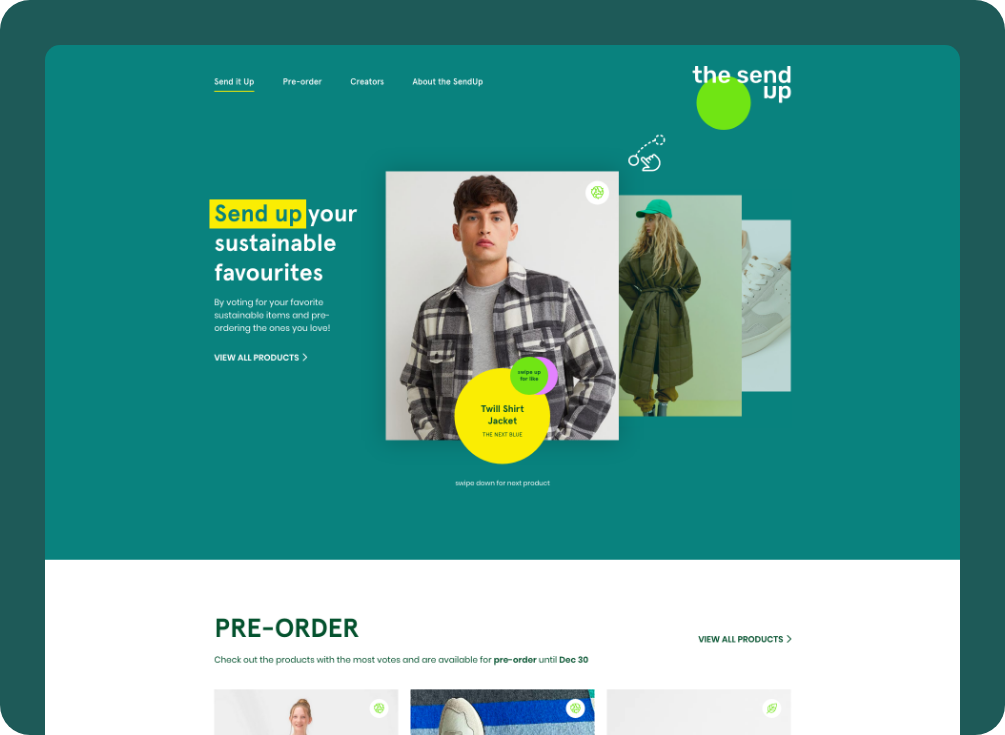 Check TheSendUp Project
We handle projects of any complexity. From simple corporate websites to complex e-commerce platforms with thousands of SKUs, warehouses, and shipping. Applying the latest technologies where and when needed, as well as the latest design trends.
Work Process
You may be interested in reading about our work process,
here you will find it.
Our Portfolio
Obviously, we are proud
to share as well our
portfolio.
Testimonials
But most importantly, you should take a look at what our clients say about our competencies and our cooperation with them. Here will find our testimonials.
Having all these important details in front of us, we are able to design a perfect layout that will fully transmit the right message to your audience. And therefore – have the necessary and expected impact.
Capabilities
— User Research
— Wireframe design
— UI Design
— UX Design
— Prototyping
— Responsive Design
Technologies & Tools
Adobe.Xd
Figma
InVision
Adobe Photoshop
Whimsical
Other services we provide