IT is like the Medical Industry. A surgeon is not performing any gynaecology treatment. Same here. We cover a clear range of services and stick to them. We do what we know best. No compromise on quality and tech overwhelm.
That is why, once we commit, we will deliver what is expected and beyond. Without stressing out because of overestimations and excessive promises to the client. We are good at something it stick to that.
Your institution or business can stand out on the web together with Mobiteam, as we are a Top Web Design Agency from London that comes up with a proven track record.
Are you planning a visual rebranding & modernization? Or starting a new venture? We will create your new brand identity, corporate colours, and logo. Based on your needs, target audience, and requirements.
Knowing your audience is really important. Decide how you want to resonate with them and continually tie that back to your core values. A corporate identity is a manner in which your institution, firm, or business presents itself to the public.
Sending the right message and tone to your audience is paramount in getting their attention and use of your services.
---
What is visual identity?
Visual identity is a collection of visual elements that serve to represent and differentiate a brand. More specifically, it refers to any visible components such as a logo or brand colours that help customers identify a brand. Consolidating each branding asset into a cohesive aesthetic develops brand recognition.
Built on the foundation of your brand identity and outlined in your brand style guide, visual identity reinforces your core values and brand promise through visible mediums. Using consistent and strategic visuals to help communicate, a strong visual identity also helps tell your brand story.
Over time, customers' continued exposure to your brand will foster associations and create emotional responses, oftentimes triggered by visual cues.
What makes a good visual identity?
Suitable: Are your visual elements well-suited to your target audience? Does your design evoke the right emotion? Make sure each visual design associated with your brand is appropriate for a particular person, purpose or situation.
Timeless: While visual identities should be somewhat flexible and adaptable, they need to evolve with a brand. Devise a visual identity that will endure and stay relevant over time.
Distinct: Ensure that your visual identity differentiates itself from competitors, while also standing out in the minds of consumers. Is it recognizable? Will consumers remember it?
Simple: Good designs are uncomplicated and easy to understand. Both for the sake of your internal designers, and your consumers—keeping it simple promotes clarity.
Functional: Can it be easily reproduced for every medium? Remember that your visual assets will be used across digital, print and interior spaces. Your visual identity should allow for this.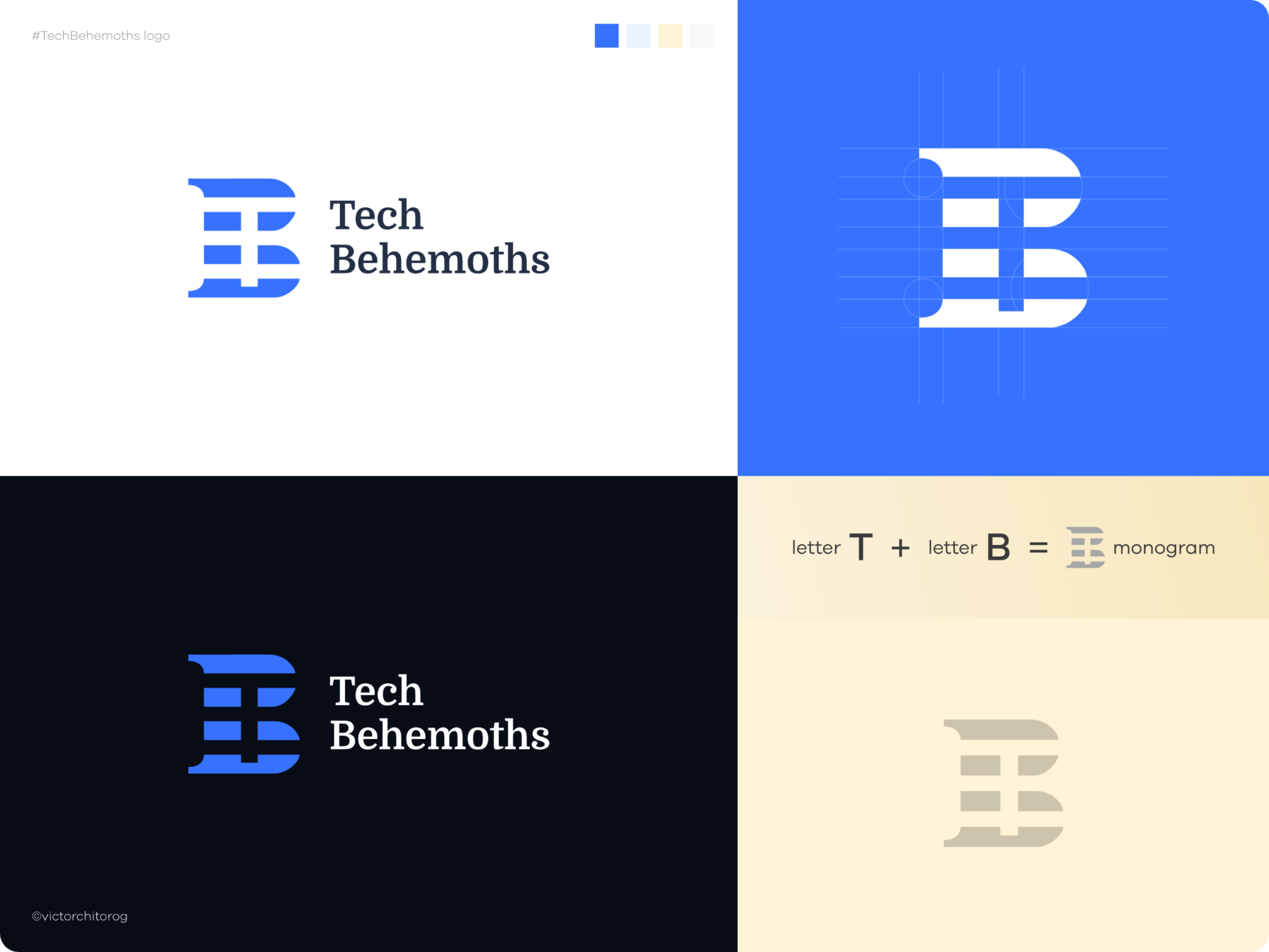 Check TechBehemoths Project
Work Process
You may be interested in reading about our work process,
here you will find it.
Our Portfolio
Obviously, we are proud
to share as well our
portfolio.
Testimonials
But most importantly, you should take a look at what our clients say about our competencies and our cooperation with them. Here will find our testimonials.
Let us create your visual identity, to stand out from your
competitors and be remembered. And efficient!
Capabilities
— Logo Design
— Fonts
— Colour Palettes
— Brand and identity
— Brand guidelines
— Print design
Technologies & Tools
Adobe.Xd
Figma
InVision
Adobe Photoshop
Adobe Illustrator
Other services we provide